Mar 15 2022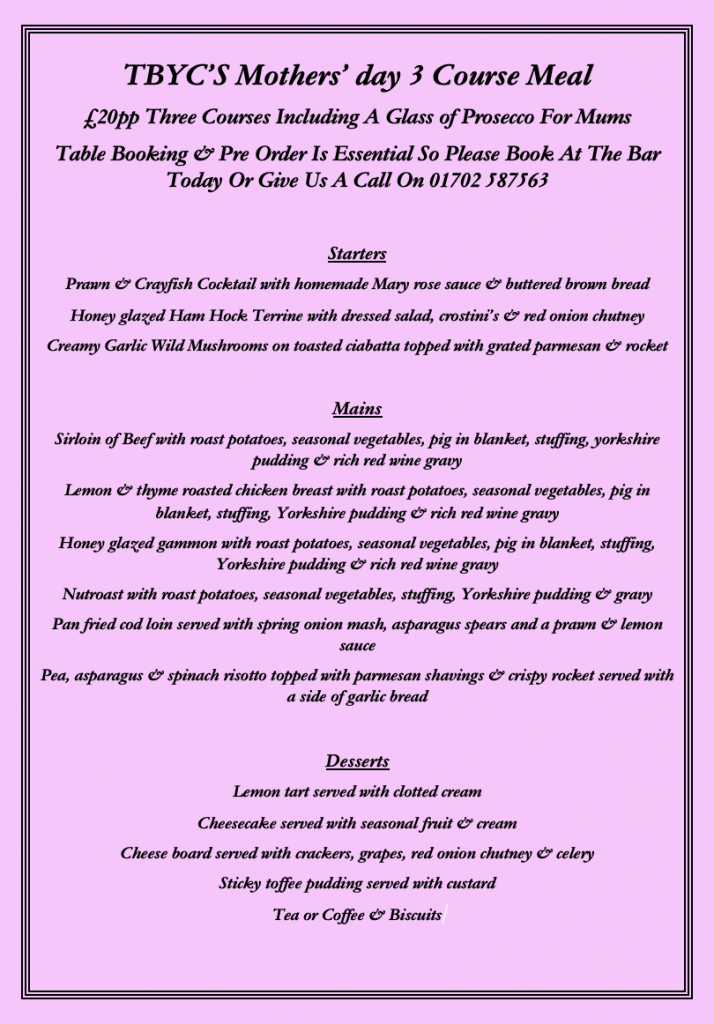 Mother's Day is now available to be booked!!
£20 per person will include a 3 course meal and a glass of Prosecco for all the mums!
Click on the image right to see the menu in full screen.
Booking and Pre-order is essential so please book at the bar today or give us a call on 01702 587563
Leave a Reply
You must be logged in to post a comment.