Dec 27 2022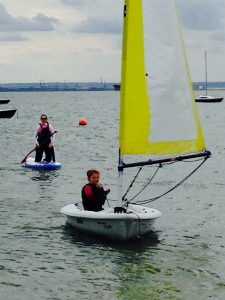 Much loved and trusted Pico that has been in our ownership for 20 years. It still has lots of sailing left in it.
3 mainsails (2 well used for training and 1 excellent one for racing) and 2 jibs (1 trainer / 1 racer).
Spars, rudder and plate well used, but in good condition. Cover has seen better days, but still does what it's supposed to do. Trolley also included.
Dinghy park space under the racks all paid for during winter season.
£500 ono
Please call Dan (07973 715522) or Lesley (07976 750607)