Aug 08 2021
The TBYC Endeavour Trophy – Saturday afternoon – 14th August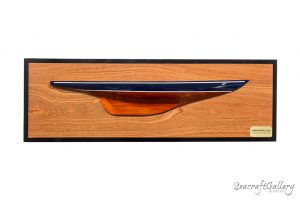 We have 5 teams who have accepted the challenge this year to compete for the "best of the best" in a one day 4 race series.
The competitors are:
Defenders: Peter Thompson and Mark Dell
Sprint – Chris Tillyer and Steve Healy
Finn – Lawrence Crispin and Allen Burrell
Hurricane – Paul Palmer and Alex Farrall
Cadet – TBC after Cadet Week
The Cadet Entry will be the overall winners of the race group at this week's Cadet Week.
We hope there will be good support for the event and members are welcome to spectate from ribs or displacement boats after club racing.
The prize giving will be immediately after sailing and before the "end of Cadet week party"
Leave a Reply
You must be logged in to post a comment.