Feb 15 2023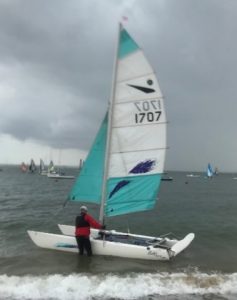 Two main sails (with battens) Jib with roller reefing.
Additional Main – little used.
Trapeze + extended tiller.
Trailer with large storage box and full width lighting board
Fat wheel launching trolley and spare trolley with standard wheels.
Sound cover 3 years old.
Spare equipment.
All in good condition and ready to sail.
Currently located TBYC dinghy park.
£1950
Phone  07931 844 945
Leave a Reply
You must be logged in to post a comment.