Jun 27 2022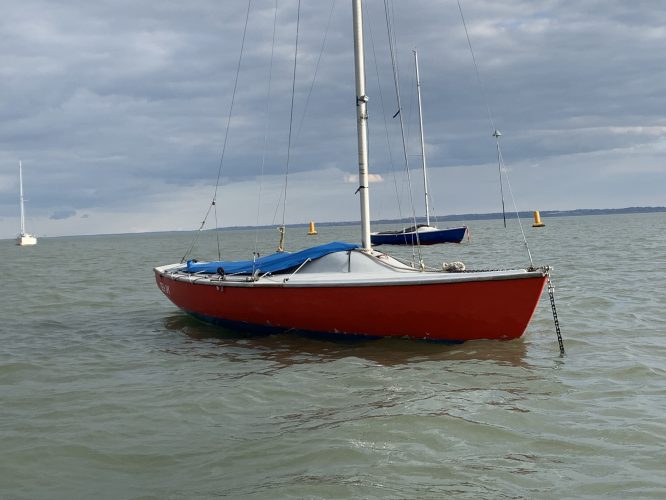 SeaJay is for Sale £500 – Afloat at TBYC
Two additional old sets of sails OK for cruising.
The cover was new last year
An outboard bracket.
The mooring root was replaced 2 years ago.
Half the mooring chain is replaced every year so no part is more than 2 years old.
The floor was replaced about 7 years ago with marine ply that was epoxy resined both sides.
Some rigging has been replaced this year.
Leave a Reply
You must be logged in to post a comment.