Jun 13 2023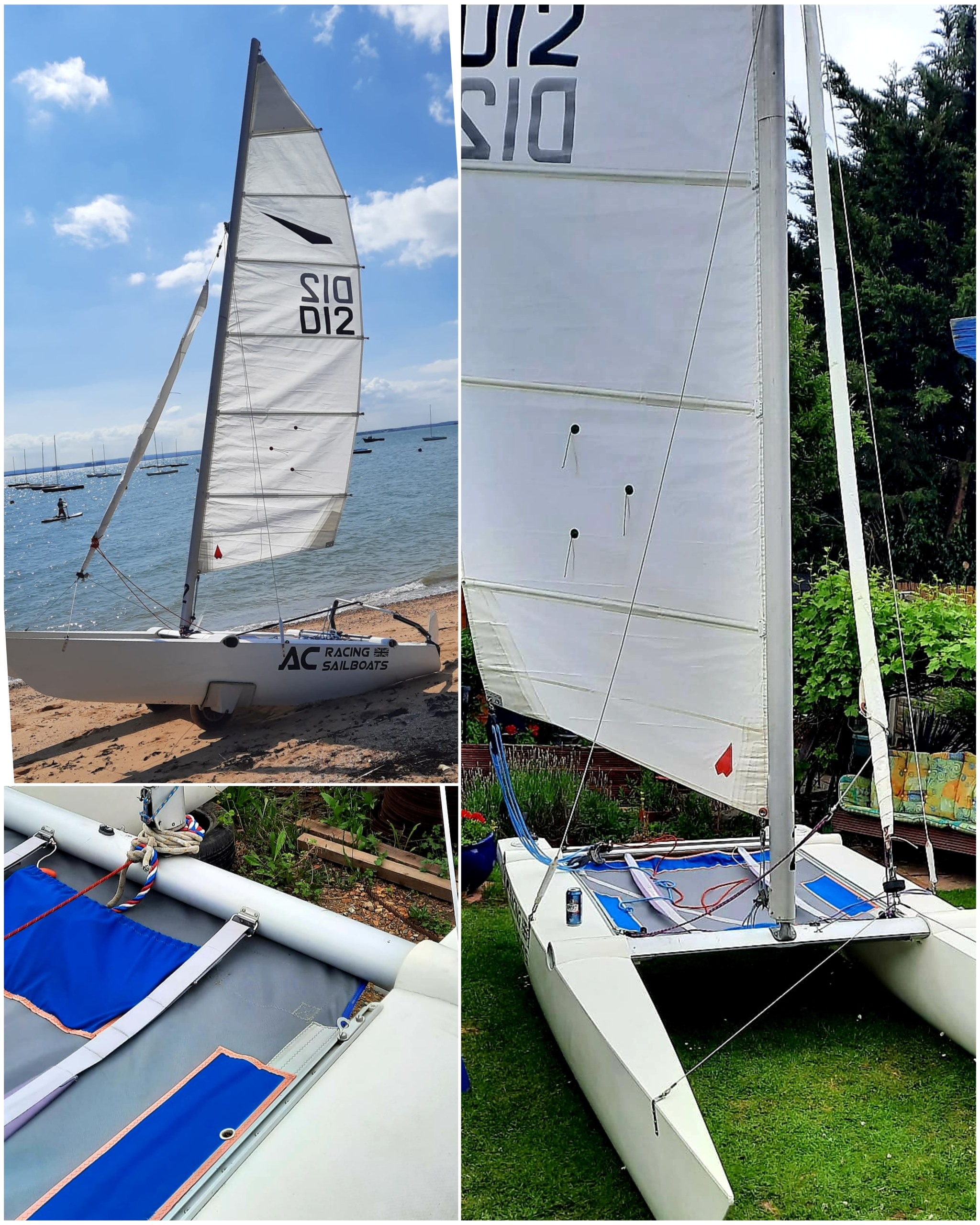 This is a lovely Catamaran based on the Sprint 15 but slightly smaller for lighter sailors. This could be an ideal upgrade for a Cadet or Lady who wants to move to Catamarans.
This Dart 12 was brought to the club in 2021 having only previously been lightly sailed on a freshwater lake, you will see this if you view the boat.
Everything included from Trolley, Main Sail, Furling Jib, etc
Storage Paid at TBYC for this season.
£950 ONO
Phone Tony on
07748 790889
Leave a Reply
You must be logged in to post a comment.