Mar 01 2022
We have several jobs that we plan to do.
– Install the height barrier in the club car park, so we can then repair the surface.
– Continue to repair the fences at the front of the club as started last year.
– Deep clean of the balcony, jet wash etc.
– Repairs to the Commodore's Bar and install new blinds.
– On SS2 that is now under cover, Complete the antifouling, sand and paint the outside of the hull, sand and oil the woodwork, sand and paint the seats and floor with anti slip paint.
– On Polly, paint the floor and decks with non slip and antifoul.
– For the electricians, we have some light fittings and switches that need to be replaced and would like a two way switch fitting for lights in the bar area.
– We would like to build some shelving in a couple of cupboards as well, battened to the wall.
– we have a number of areas we would like to deep clean as well!
If you can help, please do email me with what jobs you would like to be involved with, I can then allocate works so we make the most of our time!
Thank you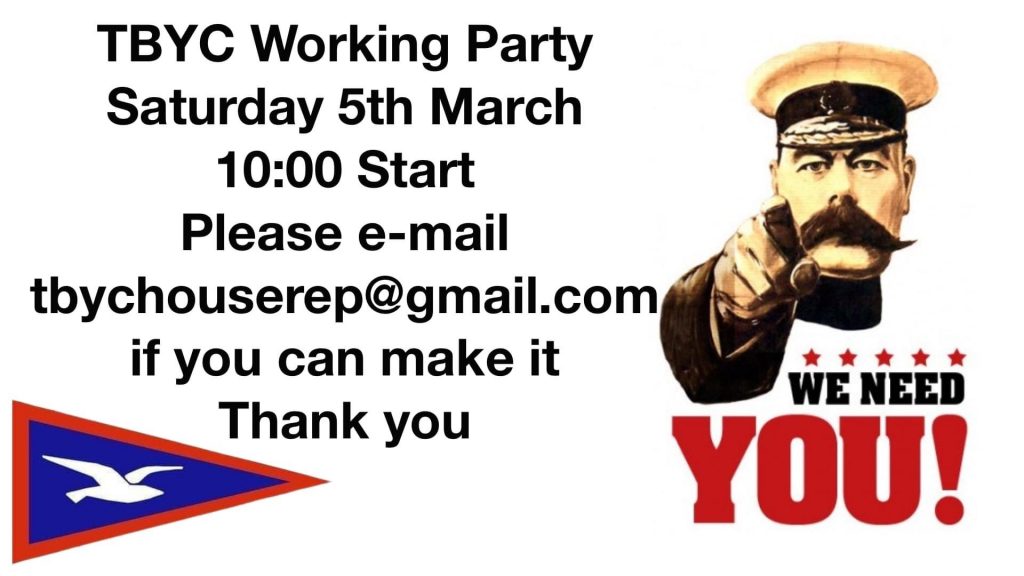 Leave a Reply
You must be logged in to post a comment.