Jun 22 2022
The Endeavour is fast approaching! It is a one day Championship to pitch the best of each fleet against each other in a one design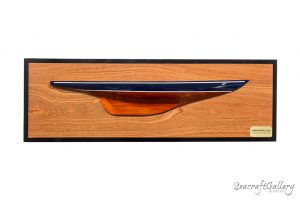 class.
This year again, the class of choice is the Sandhopper. It's easy to sail and can involve the crews in the event. This year crews will be sailing against last year's Sandhopper National Champions: Chris and Ken Clarke.
We do hope that people will accept the challenge in the spirit of the event and take part. If you can't be there please speak to your class captains.
This year's invites are:
Finn – Allen Burrell – Accepted Challenge
Sprint – Gary Sverdloff & Andrew Hannah – Accepted Challenge
Hurricane – Julian Reichert & George Warrington
Windward/Leeward – Nick Elmore & Andrew Wood Accepted Challenge
Laser – Chris Boshier & Dominic Speller Accepted Challenge
Cruiser – Paul Farrall & Alex Farrall – Accepted Challenge
Cadet – Winner or Cadet Week – Assisted by Alex Warrington – Accepted Challenge by default!
Sandhopper – Chris & Ken Clarke – Accepted Challenge
Single handed classes may select a crew from within their fleets.
Please let me know your acceptance of the challenge by email to mailto:[email protected]
Leave a Reply
You must be logged in to post a comment.