May 15 2020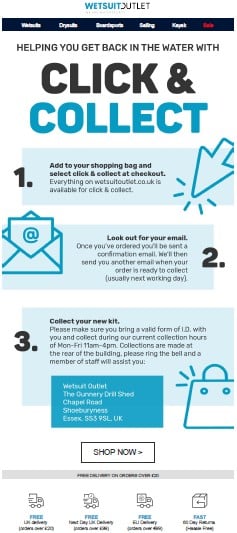 We look forward to getting on the water within the club plans, however it does give us some time to make sure our personal sailing clothing and safety equipment is good and if it needs replacing.
WetSuitOutlet have advised us that a Click and Collect counter is now open and all we need to do is follow the attached instructions.           Click on the Image on the right for more details.
Check out all their available stock at https://www.wetsuitoutlet.co.uk/ , all local at Shoebury Garrison.
Leave a Reply
You must be logged in to post a comment.