Jul 09 2021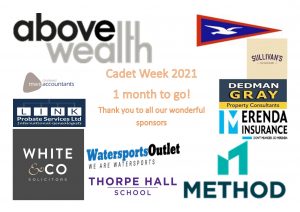 In preparation for Cadet week I will be hosting another wetsuit shop on Saturday 17th July from 2pm for approximately 1 hour.   
There will be a selection of second hand sailing clothing (mainly for cadets) including wetsuits, boots etc and you will be able to view in the front garden.
Suggested donation is £5 per item or swap (raising money for the Cadet fund).  There is also a few brand new items with tags for £15
NO shortie wetsuits donations – thank you Lindsay
Leave a Reply
You must be logged in to post a comment.