Dec 26 2014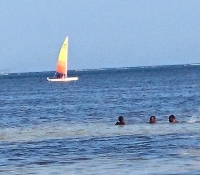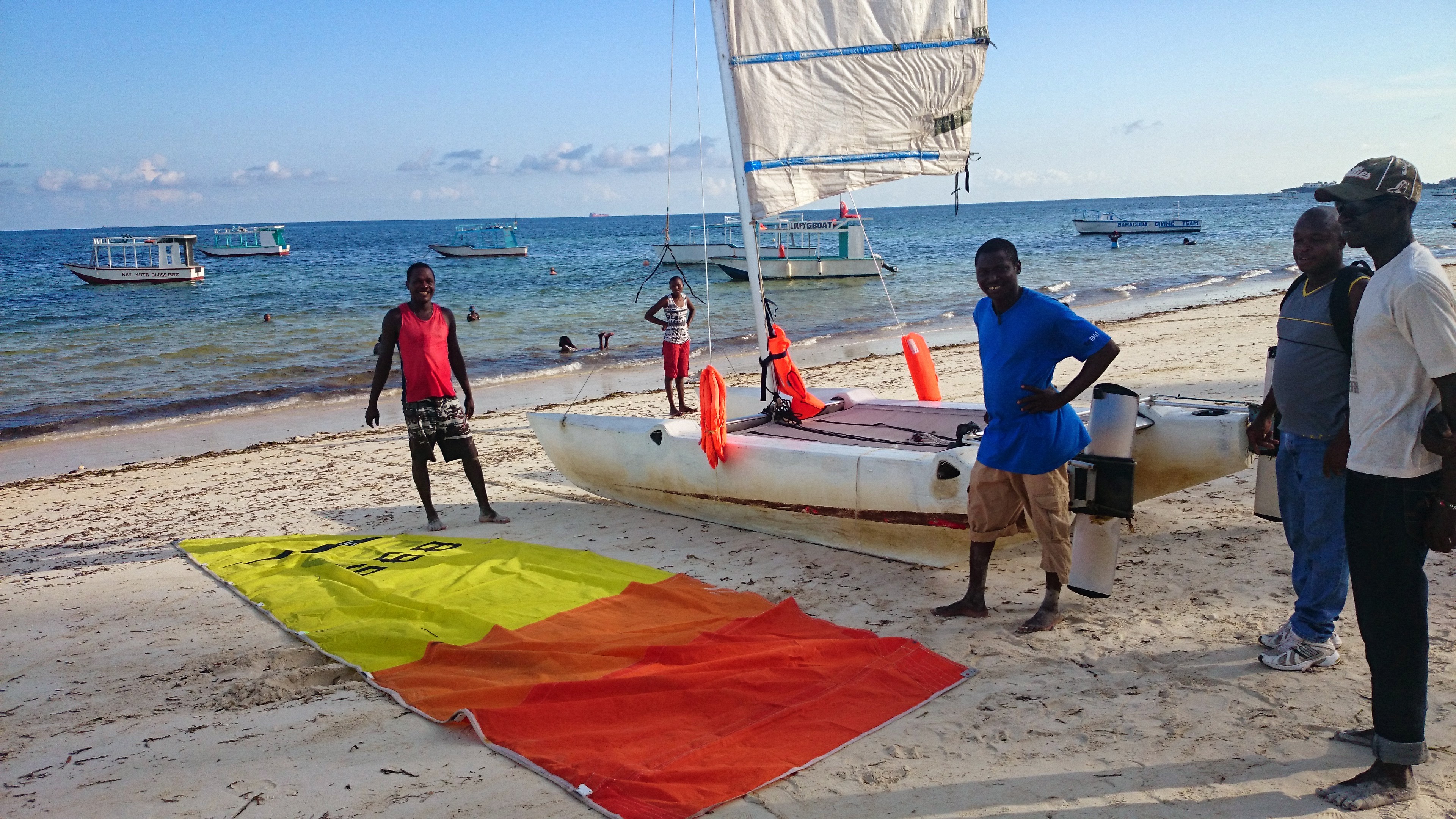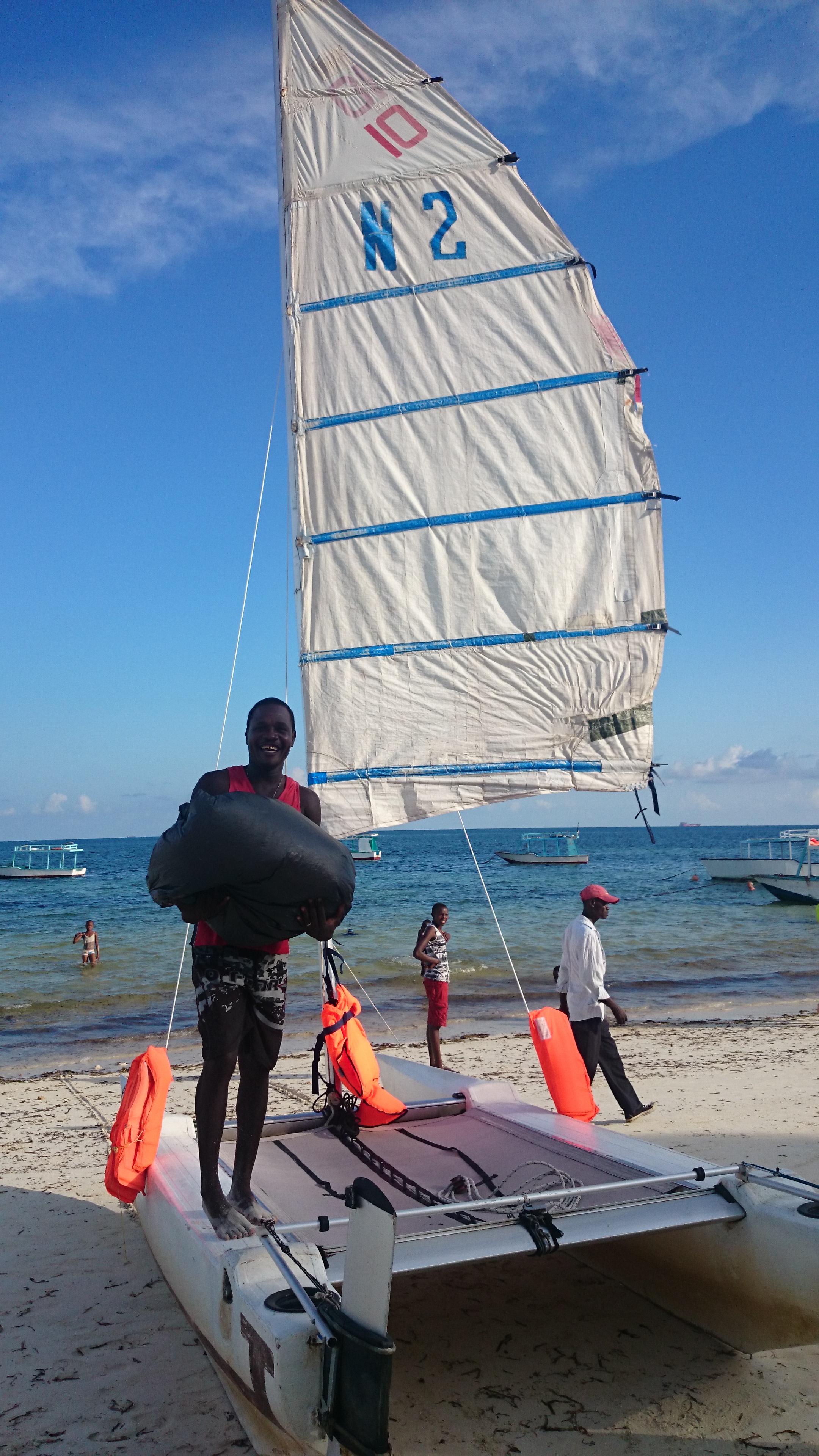 Nick Turner and family visit Mombasa, Kenya on a regular basis and he doesn't miss the opportunity to go sailing. There are 4 or 5 Darts/Sprints type boats there that are owned by guys sailing tourists out to the Mombasa reef which is a sand bar 2 miles out from the coast. They also taxi tourists about for a quick sailing experience plus a bit of snorkeling. Basically anyway they can make a bit of money as they are desperately poor.
In Thorpe Bay Nick had asked around for any old fully battens sails and as Richard Sands had just changed his Sprint 15 sail happily passed it on. Nick then flew out with the sail to pass on as a gift.
You can see by the photos the expression of pure delight of having a Dacron made sail in his hands.
And the crowd of 10 praising Nick kindness – all repeating "God Bless you" and different variations of it, God Bless your family – God bless you for a hundred and fifty years. We had to be there as this story does not give it justice.
Leave a Reply
You must be logged in to post a comment.