Aug 30 2017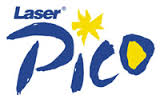 The Pico Racing this Sunday 3rd September, will be a joint event with the second day of the TBYC Stage 3 Training.  There is a briefing at 8.45am; to be ready to leave the beach at 9.00am. Open to all as usual. Please change first.
The TBYC Stage 3 Training is now full.
Leave a Reply
You must be logged in to post a comment.