Sep 20 2020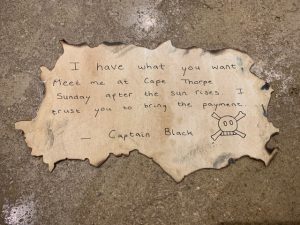 The message below has been intercepted by the Admiralty.
There are reasons to believe that Captain Black is up to something.
We are calling all able sailors to join our fleet.
Prepare for battle on Sunday early morning! Briefing will follow.
Andras
Leave a Reply
You must be logged in to post a comment.