Nov 17 2020
We are taking bookings and orders now for the Christmas Fayre for when we return.
If the restrictions when we return are tighter, meaning 6 friends are not allowed, we will be happy to change your booking appropriately but why not plan something good for the return and help the club.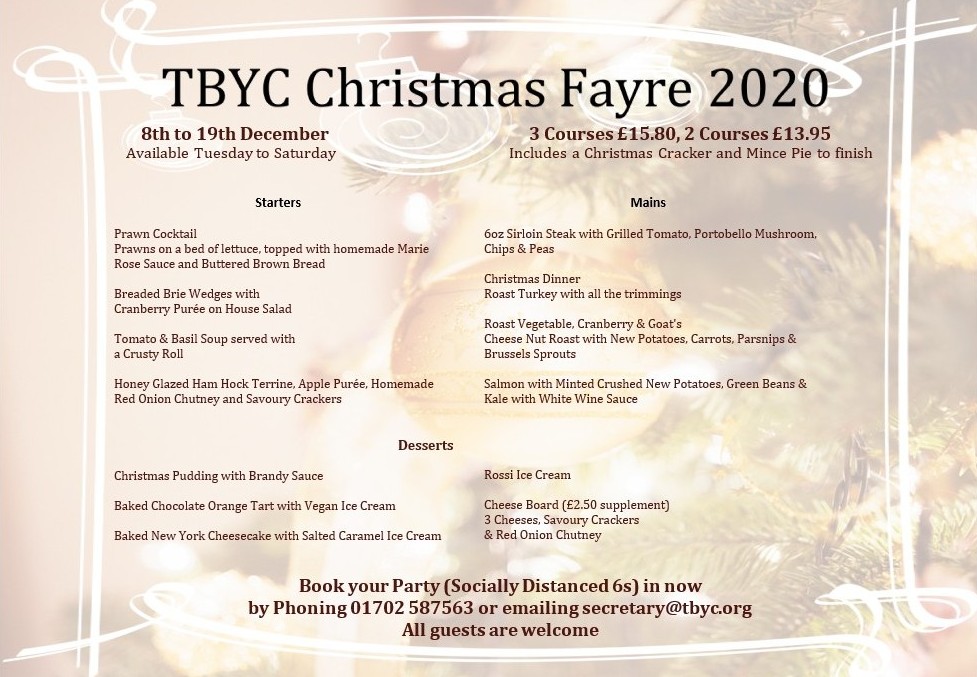 Leave a Reply
You must be logged in to post a comment.