Jan 12 2014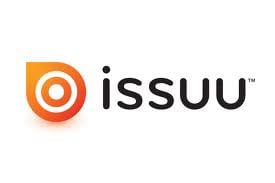 All past and present Newsbuoys that are in our recent glossy format are now available on ISSUU. ISSUU is a website which allows good access to magazine material and has many other sailing related publications in an easy to read format, which can be accessed from most platforms. I have just found it very interesting going back through the years.
If you have a login you can also follow TBYC to be notified of any updates when published.
Go to Newsbuoy Archive
3 Responses to "Newsbuoy – Past and Present"
Nice one, Paul. How about scanning pre-digital format issues too? I've got some going back to the '70s and you never know, someone might have the complete set.

#

Paul Morgan

on 13 Jan 2014 at 8:44 pm

Robin, that sounds good although a lot to scan, it will keep me busy. I could scan several years into one document. It is a lot of history that could so easily be lost and that would be a shame. We will have a talk when we meet.

I have successfully just brought a Souvenir Programme from our Little Americas Cup in 1968 and I hope to also make that available soon.

I would be more than happy to share the scanning as a have quite a fast machine at work.
Leave a Reply
You must be logged in to post a comment.