Jul 02 2016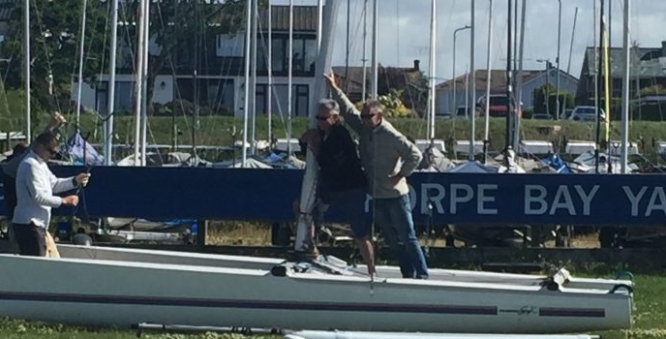 2 Responses to "John looks a bit scared, he's not on the water yet."
#

Paul Morgan

on 03 Jul 2016 at 18:09

Barry, I have edited you picture so people can see the person you are talking about instead of sky and road. You haven't said who the John is but I think it is John Laliberte and he has a smile on the face, so I might have missed the reason he is scared. Well done to John for helping a needy sailor out.

#

Barry Duce

on 03 Jul 2016 at 18:56

Thanks Paul for editing, I must try to improve my photography, yes you have the correct John.
Leave a Reply
You must be logged in to post a comment.