Aug 02 2018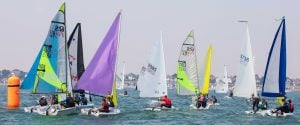 This Sunday, 5th August is the Cadet's Whalley Cup. It is open to all Cadets and will be part of the main club racing. The Start time is 16.00 plus.
Further sailing instructions to follow. I am hoping to see a good turn out to race for this prestigious Cup. Forecast 9mph.
Leave a Reply
You must be logged in to post a comment.