Jul 12 2019
Endeavour Sailing Instructions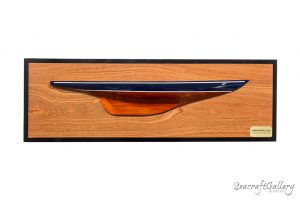 The Sandhopper Class have arranged for a Champion of Champions style event. modelled on the famous RCYC Endeavour Trophy. We have invited the top runners from last years sailing season to compete against the current Sandhopper National Champions: Peter Thompson and Mark Dell.
Our owners have very kindly donated their boats to be used in the event. Our hope is that this will become a perpetual trophy and the challenge can be laid down by any class.
Commodore Steve Hopper has very kindly donated a wonderful trophy which will in pride of place in the main bar – photo inserted.
This year's invitees are:
Hurricane: Julian Reichart and Jeremy Sandford
Sprint: Jim Bowie and Alan Grant
Laser: Adam Smith and Rick Paxman
Finn: Mark Petty-Mayor and Sander Kooig
Albacore: Graham and Nick Ollett
Single Handers: Duncan de Boltz and Ronnie Barnes
Contender: Chris Boshier and Graham Sexton
Hornet: Gary and Tracey Haylett
Nacra: Nick Elmore and Andy Wood
We would also like to offer a boat to our Cadets and we'll decide how to do that in Cadet Week.
The Sailing Instructions are attached. It will be a 1 day event with 4 races, all to count with the winner being declared the TBYC Endeavour Champion 2019.
We really hope that all invitees will accept the challenge and join in the spirit of our wonderful sport of sailing.
Leave a Reply
You must be logged in to post a comment.