Dec 09 2016
Thorpe Bays YC, Kyle Stoneham is currently enjoying the sun in Bermuda, whilst he races in the International Moth Regatta that is taking place.
Even though racing was cancelled for a day due to strong winds, some of the competitors went sailing in Hamilton Harbour, so they decided to run some speed trials, with Kyle completing the one minute course in top slot. Well done Kyle.
Click on the results picture to watch it here: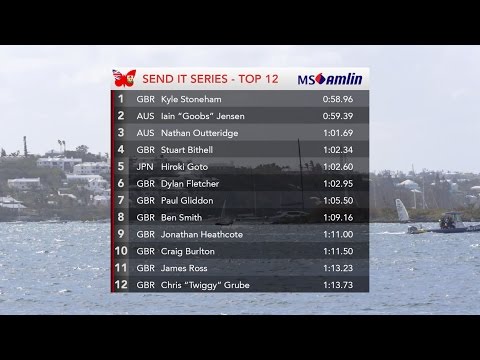 One Response to "Kyle Stoneham fastest Moth in Bermuda"
#

Howard Warrington

on 11 Dec 2016 at 14:45

Awesome job Kyle! Beating some serious names on the score board! Well done mate.
Leave a Reply
You must be logged in to post a comment.