Aug 03 2019
Brand new white Hyde main sail and genoa,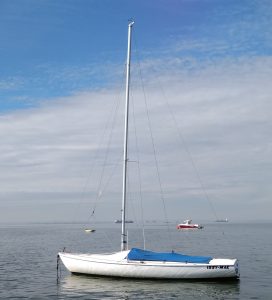 used only a couple of times.
Second set of blue Hyde main sail and genoa
with large clear windows.
3 spinnakers.  One Hyde, fairly new, with bag, two Lonton & Gray.
Rudder with cover.
Summer & winter boat covers.
Anchor
New mooring chain in 2018.
Fast boat in very good condition.  Minimal maintenance required.
Ready race or cruise.
A bargain at £5,500.  Contact Mike 01702 864617 or 07523 202708
Leave a Reply
You must be logged in to post a comment.