Apr 03 2023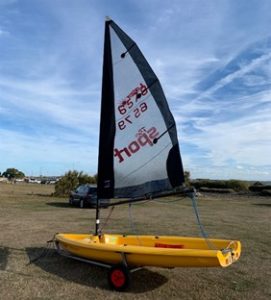 Laser Pico with main sail, training sail, jib, dagger board,
rudder/tiller extension, all rigging, toe straps, launch trolley and good quality boat cover.
Good condition (rudder and training sail show signs of wear).
£650, includes summer storage fee at TBYC
Contact Martine 07749 235 683 or David 07708 428 104
Leave a Reply
You must be logged in to post a comment.