May 18 2022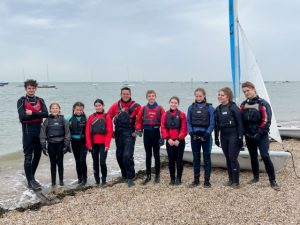 Congratulations to Isla, Roxy, Amelie, Harrison, Grace and Sophie for successfully completing their RYA Stage 2 dinghy sailing course held at the club on 14th and 15th May.
This is our first ever in house RYA sailing course organised by the club so well done to all those who have made it possible by ensuring we received our RYA accreditation for sailing courses which is not easily achieved.
Also thank you to our instructors for the weekend  Sam, Louise, Ellie and Nick and over seen by our Chief Sailing instructor Adam.
Leave a Reply
You must be logged in to post a comment.