Jun 19 2020
Cadets!
You may want to try man overboard on the water this weekend.
Instead of throwing your parent or sibling you may consider using a bottle, like this: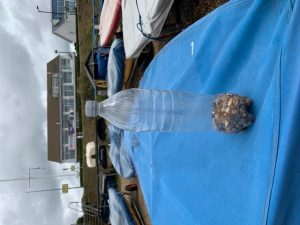 Remember the challenge:
Deadline is approaching, midnight this Sunday
Man overboard!
Call for a challenge: plan your rescue
Great prizes will be offered to those who make an effort!
Have a look at this short video on YouTube:
Options:
– Write a few words – explain your approach!
– Ask me good questions!
– Draw a sketch or make an artwork on your approach!
Send your answer / sketch to my email or to the club's email.
Deadline: Sunday the 21st of June at midnight
See you on the water
this weekend if you can
Andras
Look at the resources in my previous post.
Leave a Reply
You must be logged in to post a comment.